Ed Blackburn: All The News That's Fit to Draw
October 17 - November 21, 2015
A 20-year retrospective featuring a cross-section of Ed Blackburn's work, including pieces he will create along the duration of the show.
Write up:
Rudolph Blume Fine Art / ArtScan Gallery announces the opening of "Ed BLackburn: All The New That's Fit to Draw." The exhibition will present a cross-section of Blackburn's work from the past twenty years in a variety of media. Besides his established oeuvre, a series of pictorial commentary on current events will be deliverd to the gallery on a regular basis during the run of the show. This "on time delivery" mode of pictorial comments on world news will actualize the news and will give a subjective spin on "objective" news.
Ed Blackburn received a B.F.A. from University of Texas, Austin, in 1962 and an M.A. from the University of California in Berkeley in 1965. Born in Amarillo, Texas, in 1940, Blackburn is primarily considered a painter, but has worked as a printmaker, writer, poet, musician, and filmmaker. His work can be linked to art historical movements such as Photorealism and Pop Art, but overall defies categorization.
The exhibition is a general overview of Blackburn's work from 1995-present and includes both major paintings and works on paper as well as the time-based immediate works. The exhibition includes political commentary, work that asks the viewer to consider current contemporary art forms intertwined with art-historical subject matter, such as work from the Eddie Leon series. Blackburn has had numerous solo exhibitions throughout his career and his work is in the permanent collections of the Museum of Fine Arts, Houston; the Dallas Museum of Art, Modern Art Museum of Fort Worth, the Kemper Museum of Contemporary Art, the Old Jail Art Center in Albany, Texas; San Antonio Museum of Art and many others. He often did cooperative projects with Vernon Fisher and Jim Malone. He was the recipient of two separate National Endowments for the Arts Grants for painting in 1977-1978 and in 1989-1990, and in 2010 he was awarded the Distinguished Texas Artist Award. He currently teaches at University of North Texas in Denton.
The exhibition is accompanied by an illustrated brochure with an essay by esteemed contemporary art critic Jeff Kelley.
Speak to the Mayor, 1995, acrylic on canvas
Abstract Joseph, 2014, acrylic on canvas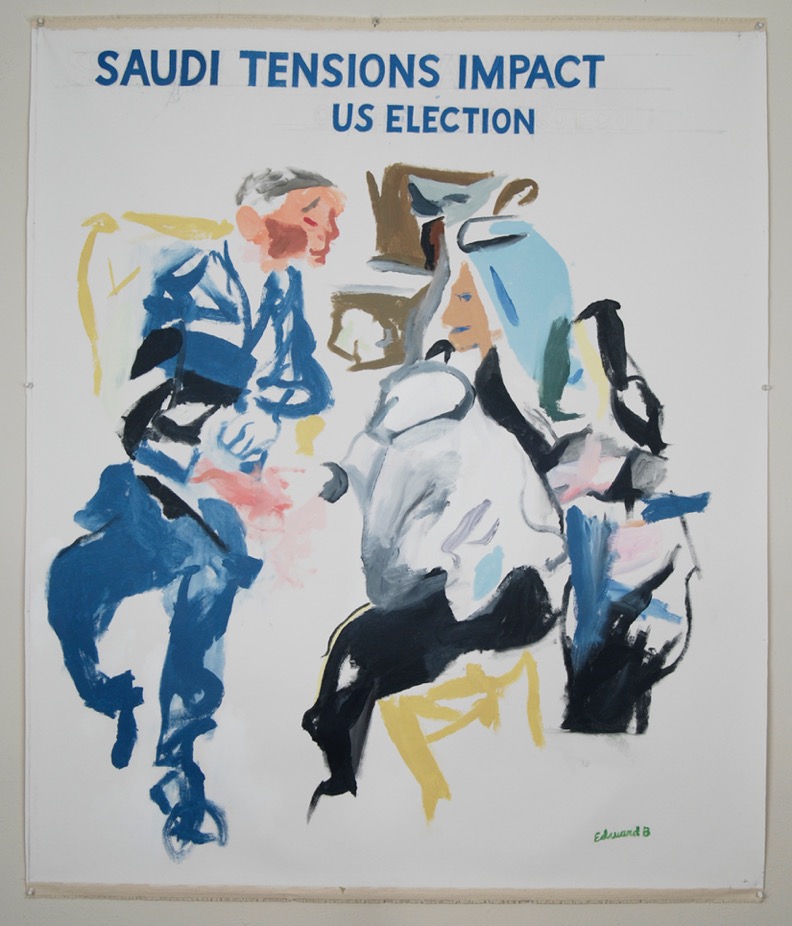 Saudi Tensions, 2015, acrylic on unstretched canvas
One part of: Neo-Cubism Triptych, 1982, mixed media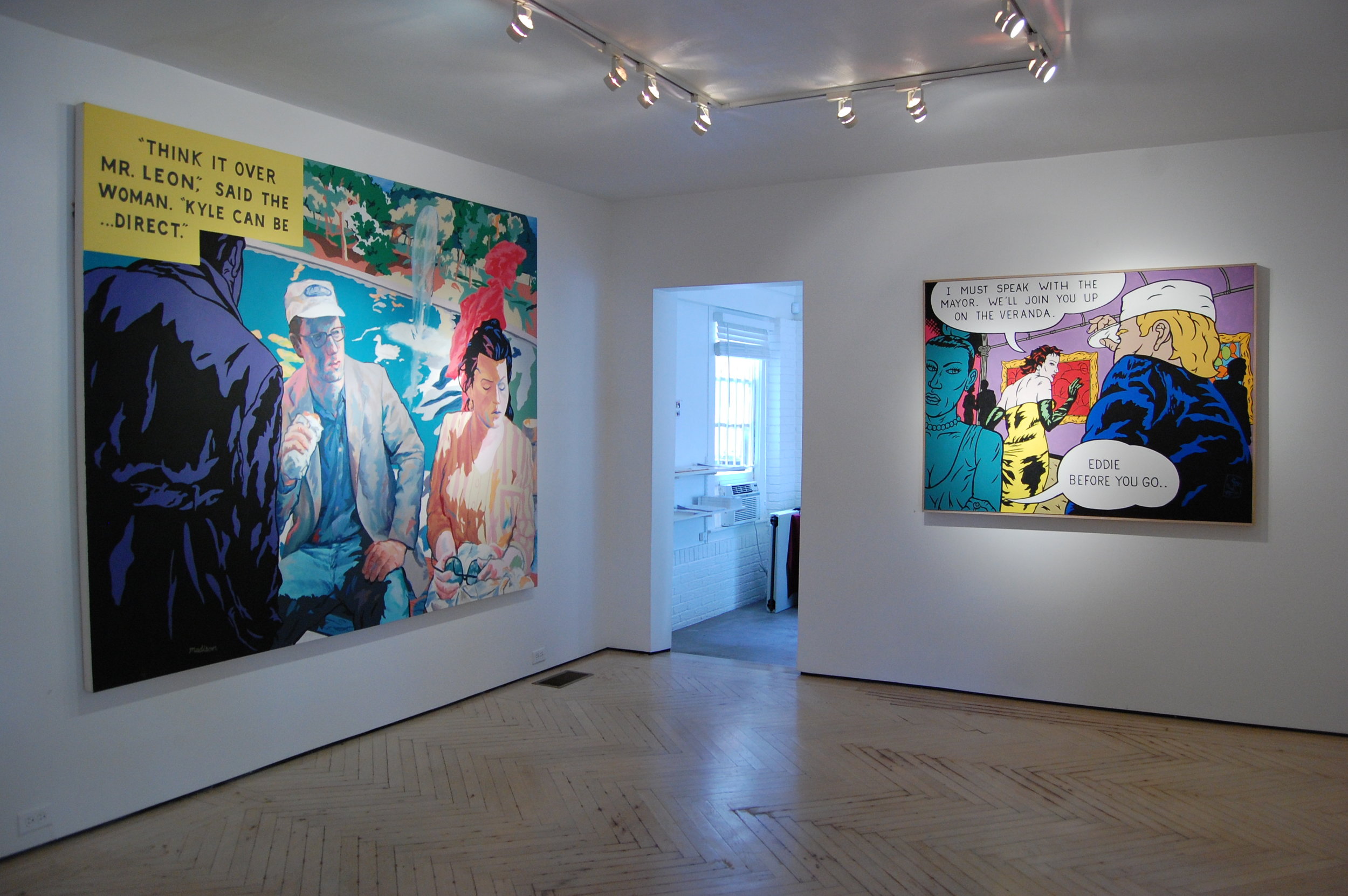 Ed Blackburn, installation shot
Bush Meets the Pope, 2006, acrylic on canvas
Abstract Alan, 2013, acrylic on unstretched canvas
Sanders Targets Big Banks, 2015, archival digital print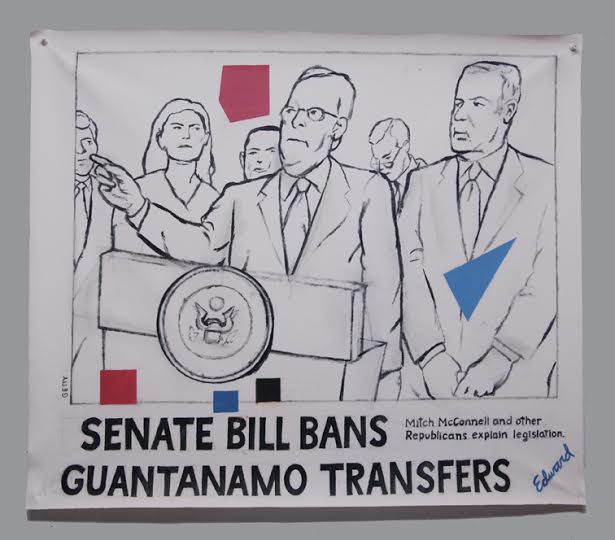 Senate Bill Bans, 2015, acrylic on unstretched canvas