Outta Space
October 22 - November 19, 2016
A group show featuring Emily Fleisher, Emily Link, Michael Kirby, Anthony Suber, Abby Sherrill, Antarctica Black, Kenneth James Beasley and Geison Alvizures. This exhibition is a part of Sculpture Month Houston, which is a citywide event including over 40 participating venues throughout Houston.
Press Release by Sculpture Month Houston
Houston is home to artists of all performance and visual disciplines. Frequently represented and felt through their work yet rarely acknowledged as a whole are the sculptors behind Houston's memorable, monumental and spatial works.
In response to this occurrence, Rudolph Blume Fine Art / ArtScan Gallery director Volker Eisele, director Sean Rudolph and manager Antarctica Black—alongside Tommy Gregory, artist and Public Art Program Curator at the Houston Airport System—announce Sculpture Month Houston, a citywide celebration and survey of the Houston sculpture scene.
Houston last celebrated sculpture 16 years ago with Sculpture 2000. In presenting Sculpture Month Houston across a variety of spaces throughout the city—from Saturday, October 15 through Saturday, November 19, 2016—its organizers look to showcase the sculptural medium, its notable masters and the shear talent of local sculptors.
"This project will showcase the emergence of a talented generation of young sculptors alongside our established ones in a wide variety of styles, reflecting the diversity of the city of Houston," says campaign director Volker Eisele. "It will also illustrate the journey of the sculptural medium in Houston, as it has also happened in other art locales - from singular, volumetric object to the dissolution of the object and the exploration of space that directly engages the viewer and resonates at multiple sensory levels."
The month consists of more than 35 participating venues including commercial galleries, nonprofit spaces, educational facilities and museums. While participating venues will coordinate their own programming of three-dimensional art, organizers plan to present four curated exhibitions featuring a cross-section of Houston and Texas-based sculptors. Participation in the month and its curated exhibitions is by invitation.
Central to the celebration is SITE Gallery Houston at The Silos at Sawyer Yards, an industrial space consisting of 34 igloo-like rooms representing the end terminals of the original rice silo towers. In advance activation of this flagship exhibition site, a preview of the month will coincide with Houston Art Fair. Following the fair, a Sculpture Month Houston VIP preview party, public kick-off and subsequent programming will be presented onsite. Additional exhibitions, opening receptions and events are scheduled for Capitol Street Gallery, Rudolph Blume Fine Art / ArtScan Gallery and Decorative Center Houston.
Sculpture Month Houston looks to further Houston's reputation as an art mecca and joins a succession of existing art festivities, namely FotoFest, PrintMatters Houston and Houston Art Car Parade. Besides showcasing the work of local talent, the celebration aims to provide participating venues and featured artists a needed, income-generating opportunity. For Houston residents and visitors alike, the month offers an opportunity to explore, experience and celebrate a scale of sculpture rarely seen in the Greater Houston region.
Emily Fleisher, Earth Moving, 2014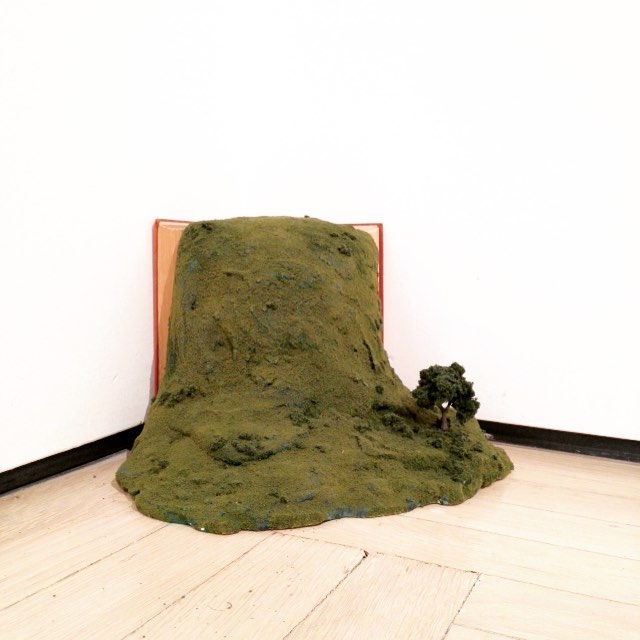 Emily Fleisher, Pocket-Sized, 2013
Kenneth James Beasley, A To Do Pile, 2016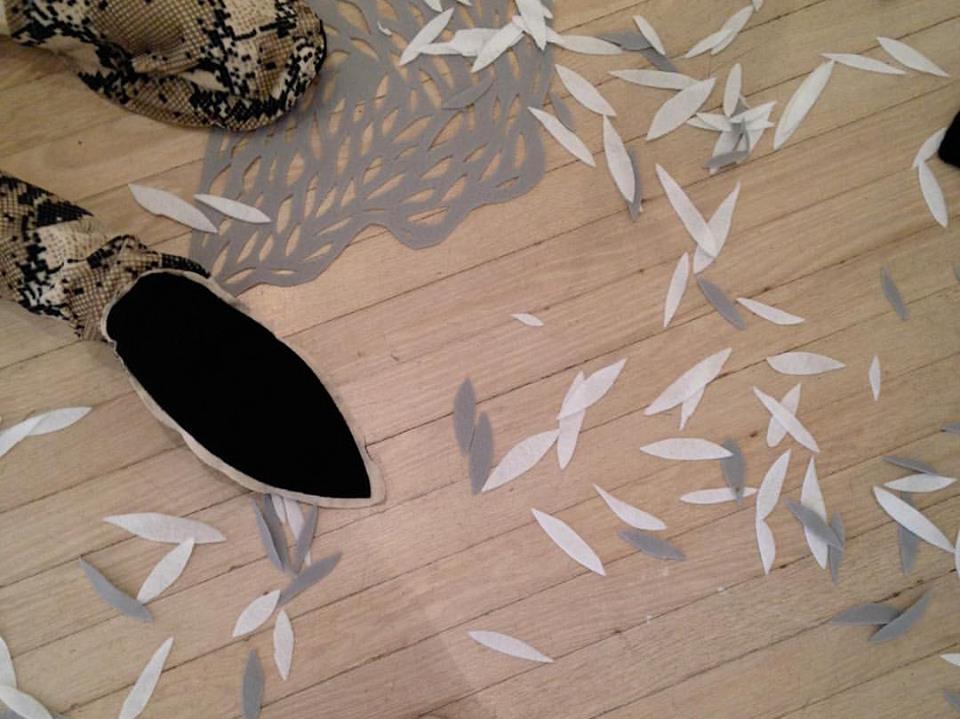 Emily Link, Weregild (detail), 2014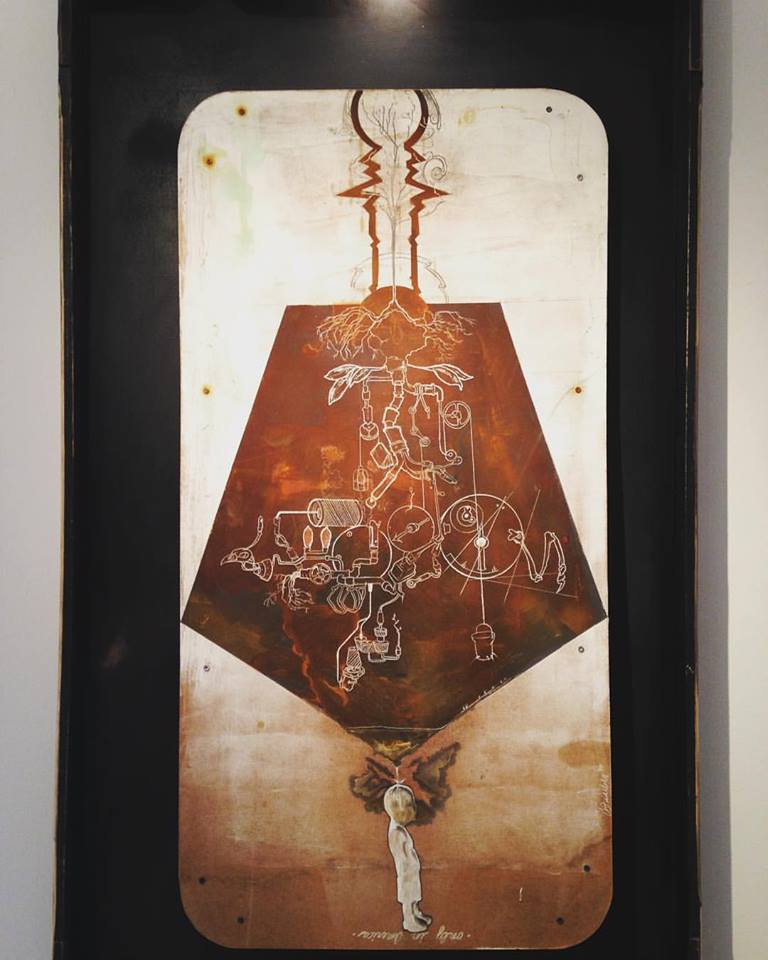 Anthony Suber, Only in America, 2015
Anthony Suber, Revolove (detail), 2016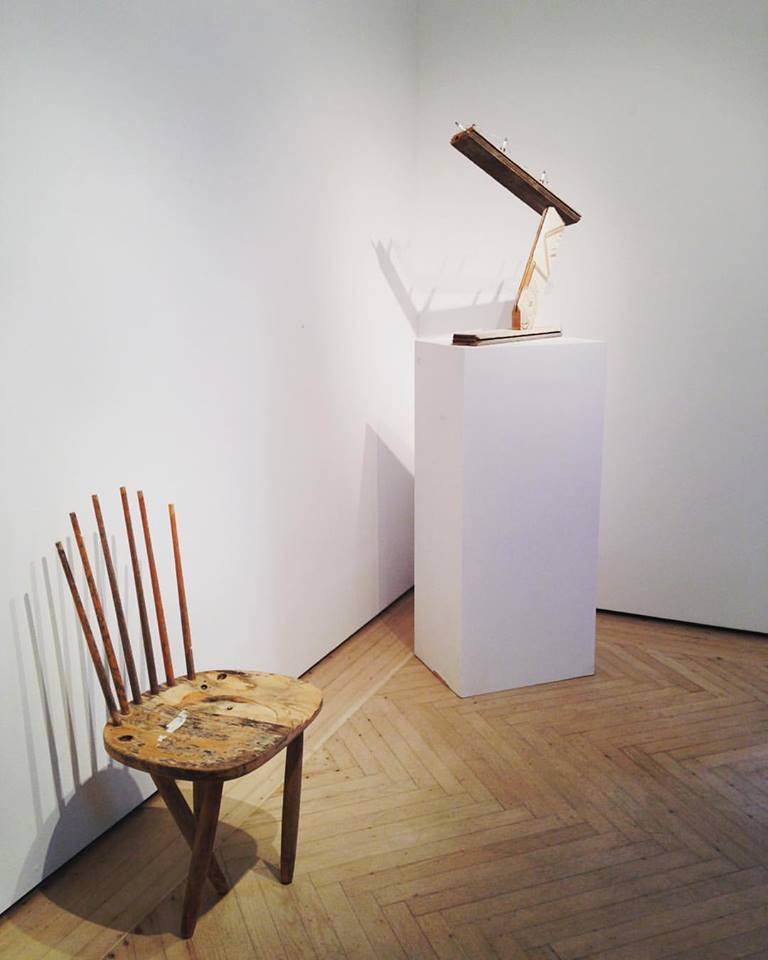 Geison Alvizures, Installation shot
Antarctica Black, ArticulatedSpace series, 2007-2009
Antarctica Black, ArticulatedSpace series, 2007-2009
Abby Sherrill, Spoon Collection (detail), 2014
Abby Sherrill, Spoon Collection (detail), 2014