CURRENT: White Wide Space
White Wide Space
Saturday, November 9th – December 14th, 2019
Featuring: Antarctica Black, Paul Carola, Michael Sean Kirby and Margaret Smithers-Crump
* * * * * * * * * * * * * * * * * * * * * * * * * * * * * * * * * *
Opening Reception: Saturday, November 9, 2019 // 6 – 8 pm
Closing Reception + Artist Talk: Saturday, December 14, 2019 // 3 – 5 pm
* * * * * * * * * * * * * * * * * * * * * * * * * * * * * * * * * *
White Wide Space features four of Houston's sculptors, all with the unique ability to use some form of cutting in their processes. Antarctica Black, Paul Carola, Michael Kirby, and Margaret Smithers-Crump have taken their materials and transformed them using the subtractive sculptural technique. This Sculpture Month Houston exhibition will run from November 9 – December 14, 2019.
Antarctica Black continues to dive into the ever-weaving science between her own brain's electric pulses; navigating through her past to discover what makes her existence unique. In an almost map-like way, she processes the chaos and filters it into her cut-outs. Black uses paper because of its simple structure and the ease she has in manipulating it. Paper is such a pure substance; a clean slate to engage and develop thoughts and energy. More recently, Black was diagnosed with epilepsy after being surrounded by machines with the ability to translate the patterns and irregularities of the brain. While running a wide range of tests, Black's desire to recount her past resurfaced. "How did I get here? What makes me, me?"
The curved lines and shapes within Paul Carola's work are mostly inspired by the interplay between the female figure and various forms of worn attire. It is from the combination of these two elements, where a unique structural framework is visualized and a new object is located and extracted. While the newly found form may hint at its source, the outcome is quite often ambiguous and open for interpretation.
Michael Sean Kirby's work for White Wide Space is different from his earlier work as a sculptor, and he is excited to be moving in this new direction. The newest elements with this work are color and space. For Kirby, making this work has been like gazing at clouds moving over time. "I am enjoying the playful experience this work provides, and hopefully others will too," he states.
Margaret Smithers-Crump investigates a holistic approach to the health of our planet and the human impact, both negative and positive, on the vulnerability and interconnectedness of diverse life forms and ecosystems. She uses recycled plexiglas, paint and found materials to create these artworks. The use of the clear acrylic material offers diverse applications for her practice and compelling conceptual strengths that underscore her core concerns regarding delicate ecosystems. The glass-like appearance of this material implies fragility and underscores the precarious existence of all life.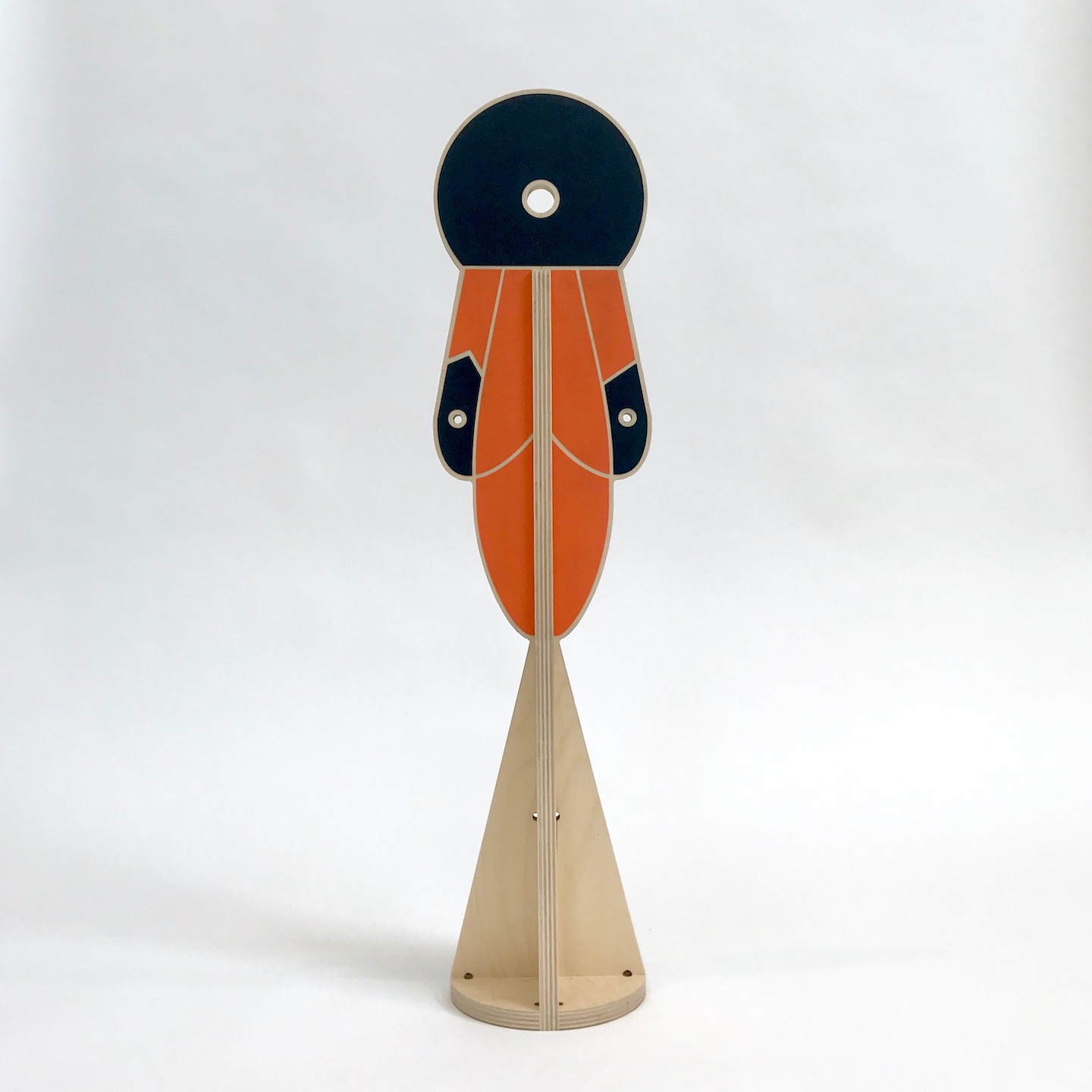 Paul Carola, 19.9, 2019, Paper on Plywood, 24 x 5 x 5 in.
Antarctica Black, Idiogenic nature (part I), 2019, hand-cut paper, 16 x 20 inches
Michael Sean Kirby, Colorfield, 2019, hand-finished acrylic urethane auto paint on concrete, 30 x 33 x 5 inches
Margaret Smithers-Crump, Air Roots, 2018, acrylic on recycled hand cut Plexiglas, anthracite, wood, 100 x 27 x 11 inches